Day 5

This was the day of fantastic chance encounters. :D




It started off with us making our way toward Mount Aso, one of the largest active volcanoes in Japan, in Kumamoto Prefecture. FYI, there are 5 peaks to the volcano's central cone and one of its craters has been active for the past 70 years. You can totally see these immense volcanic plumes misting upwards into the clear blue skies even from a distance.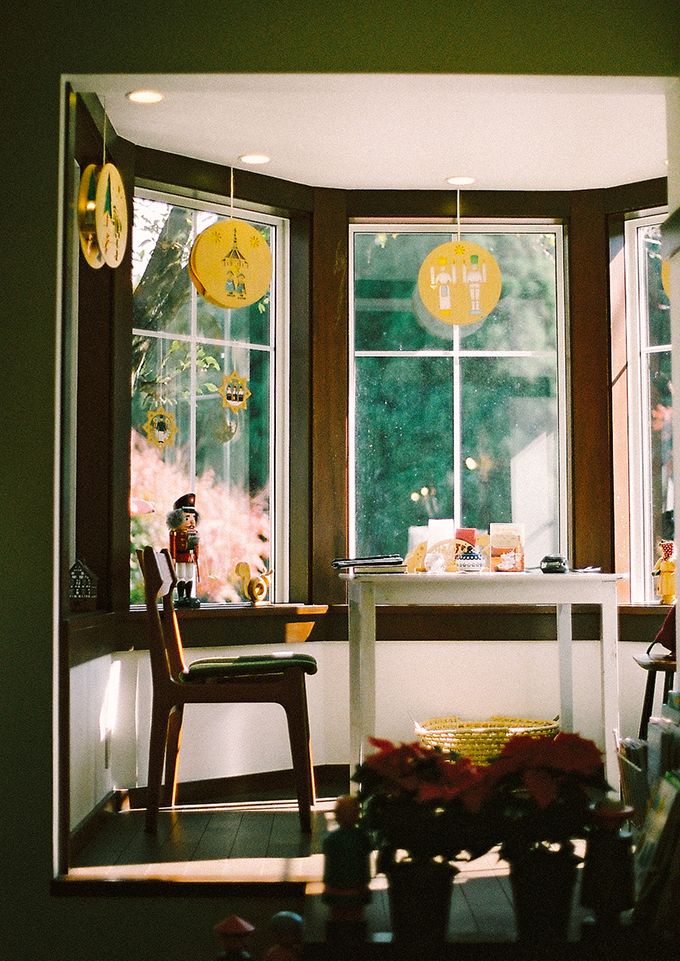 Seiffener Tippel, is a gorgeous German cafe that we stumbled upon while making our way up the long winding road to Mount Aso. It was incredibly surreal. There we were in our little trusty Daihatsu (who we affectionately named Daikon) slowly inching our way up the slopes when all of a sudden we see these beautiful European 'cottages' along the side of the road, in a completely anachronistic fashion. It felt like we had driven into a quaint German village in the middle of nowhere. So of course, we had to stop and take a look.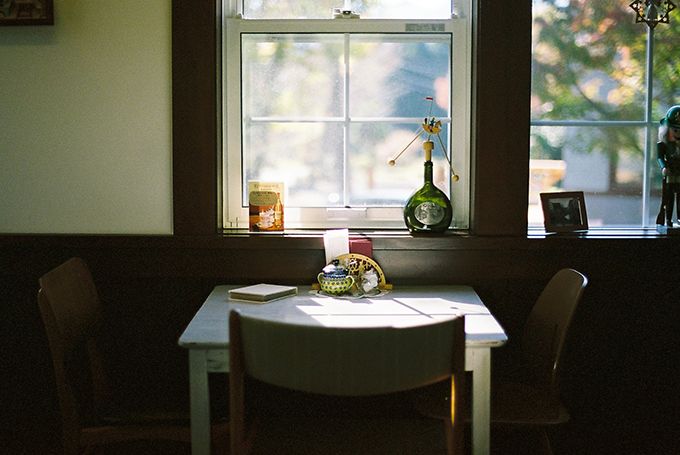 Everything about this place was just surreal. After chatting a bit with the owner, turns out that they had lived in a part of Germany for about 10 years (couldn't quite catch whereabouts though). The owner said that he still couldn't speak much German despite having lived there because all he really needed for his business were catalogs that he could point at to indicate the products he wanted.




Nothing like a delicious hot mug of cocoa with a generous dollop of whipped cream to start off a cold Autumn day! :D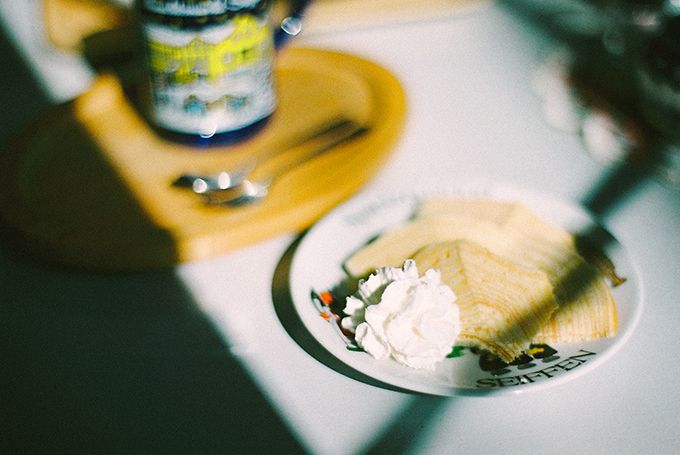 One of the best parts of the cafe? HOME-MADE BAUMKUCHEN. They literally had their own Baumkuchen machine that's usually seen in those department stores where they bake it on the spot. This one was in a home! OHH the never ending wafts of deliciously fragrant butter and sugar and milk coming together… a veritable slice of heaven.

Check out their website here or their facebook page here and do go to have a sip of warm coffee and munch on some yummy home-made Baumkuchen. I guarantee you will not be sorry! X) It was one of the most memorable parts of the entire trip.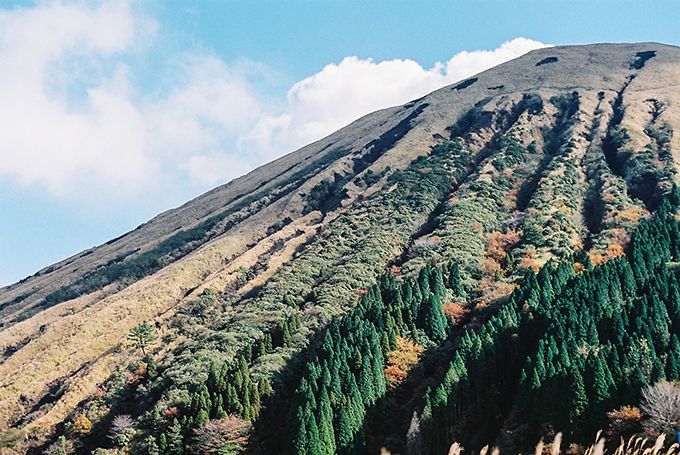 After that, we carried along driving up towards the Mountain. Along the way, Donald decided it would be cool to just get off the road to explore the surrounding meadow...cow-style. So we parked Daikon (our little Daihatsu car) by the side of the road and trudged through some really tall reeds into what literally was the middle of nowhere. It wasn't the first thing that came to mind when I thought of 'fun' but weeell... YOLO? And actually, I must admit that the weather could not have been better. Occasionally, a beautiful breeze would blow by through the reeds, making it all the more picturesque. I couldn't help but feel we were in the process of making some outdoor clothing catalog for an artsy magazine. ;)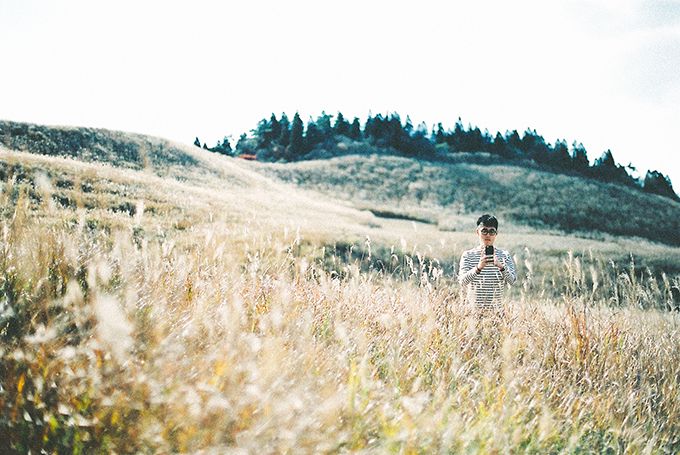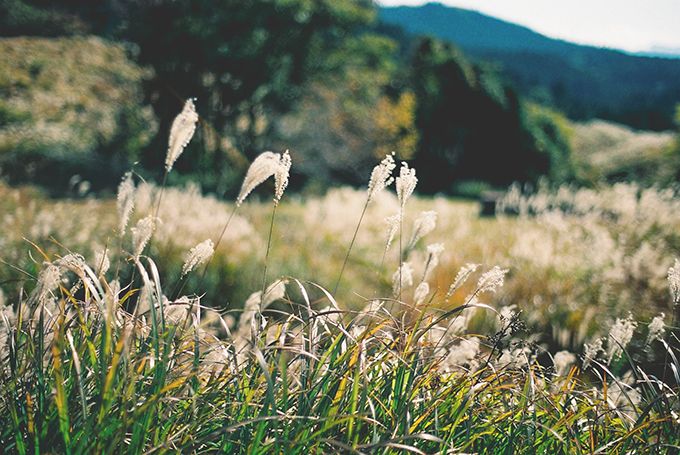 I love those endless cloudless Japanese skies…

After awhile we reached the peak observatory point where it was pretty crowded with the occasional tour bus unloading its passengers. If you walk down a somewhat steep, stepped path, you'll end up at the tourist center which also happens to have a horse ranch where you can go horseback riding along the plains!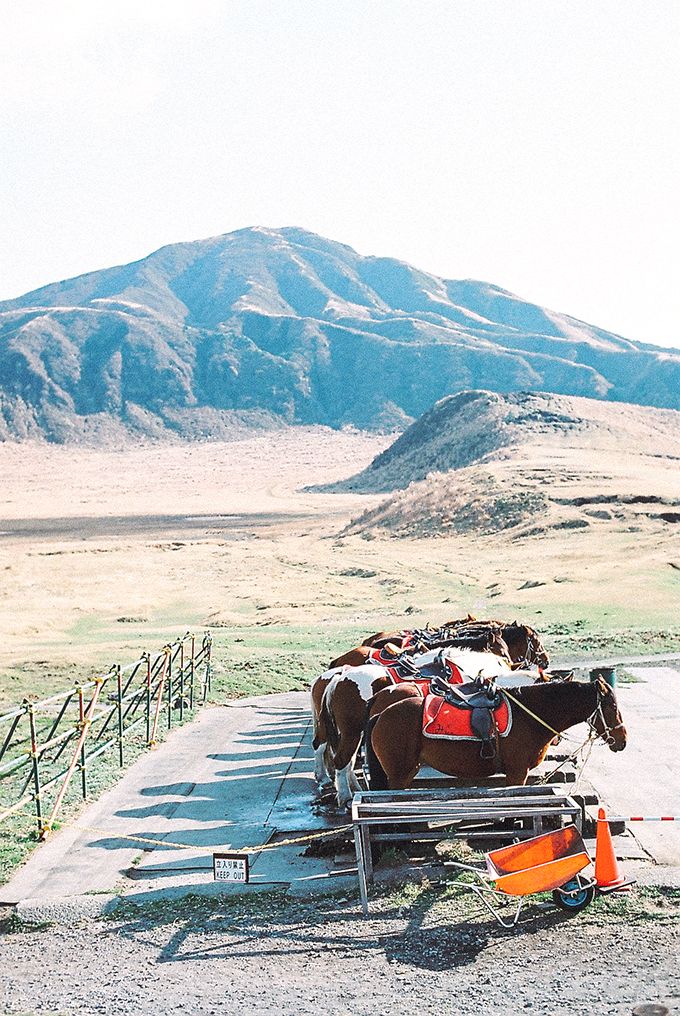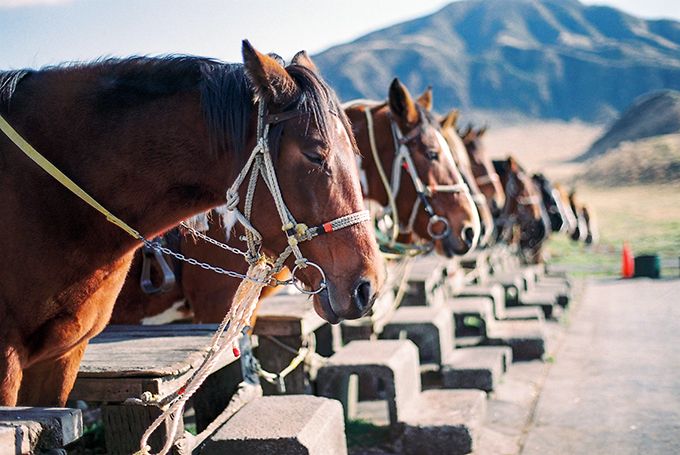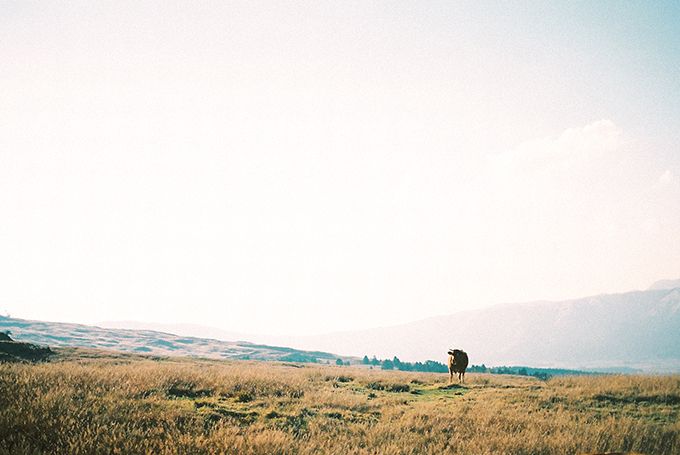 Incredibly randomly, on the way down the mountain, we spotted a bunch of cows grazing in a field by the road and decided to stop to say hello. The cows were cute but… HUGE.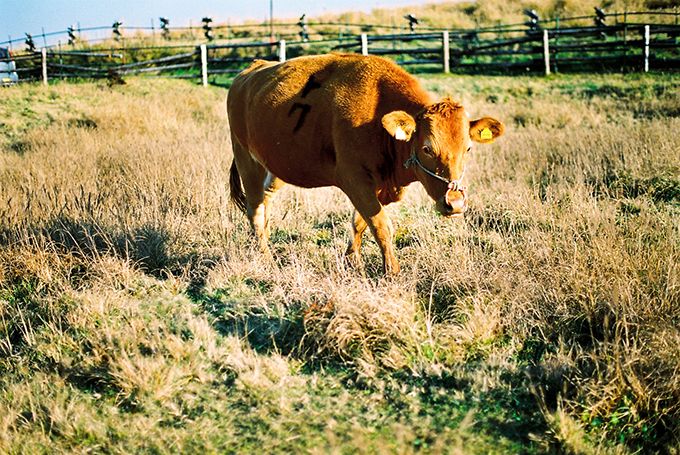 Managed to get some shots of them but then when they started advancing… I wasn't too sure they would take to a friendly pat by a stranger.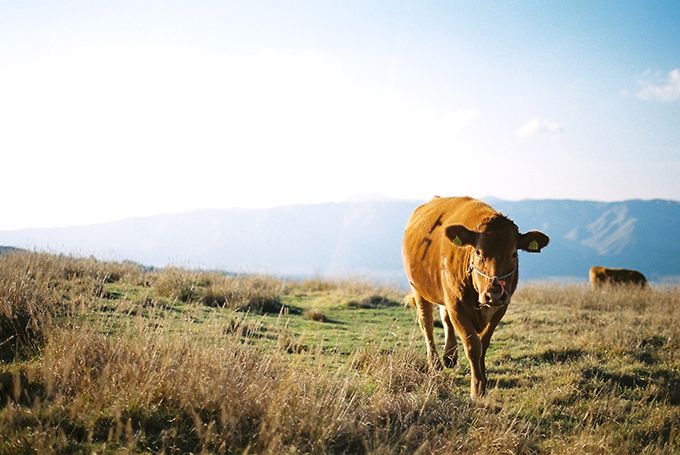 This is about when I started to run…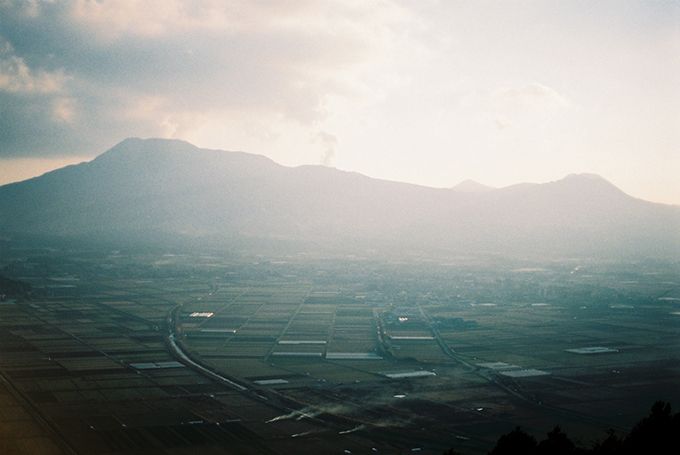 Somewhere up in the mountains. :D

Next, we headed on to our ryokan in the heart of Kurokawa Onsen, a really gorgeous hot spring town with some beautiful autumn foliage. It's good that we drove because it's one of those places that would've taken quite a long bus ride from the station to get to.

Travel tip: If you're staying at a ryokan, try to arrive just in time for check in! Which is usually around 3pm. Because usually all the ryokans with in-house onsens will have some sort of deal going on where you can by a pass to obtain entry into a number of different onsens in the various ryokans in the vicinity. We arrived a little late at about 5pm since we'd spent quite a while at Mt Aso, only to be greeted by the sight of a huge group of middle aged Japanese ladies heading OUT of the ryokan in their yukata and wooden clogs, presumably off onsen-hopping. It's also something you might want to do in the autumn/winter time since the sun sets earlier and there ain't much to do in a ryokan after hours.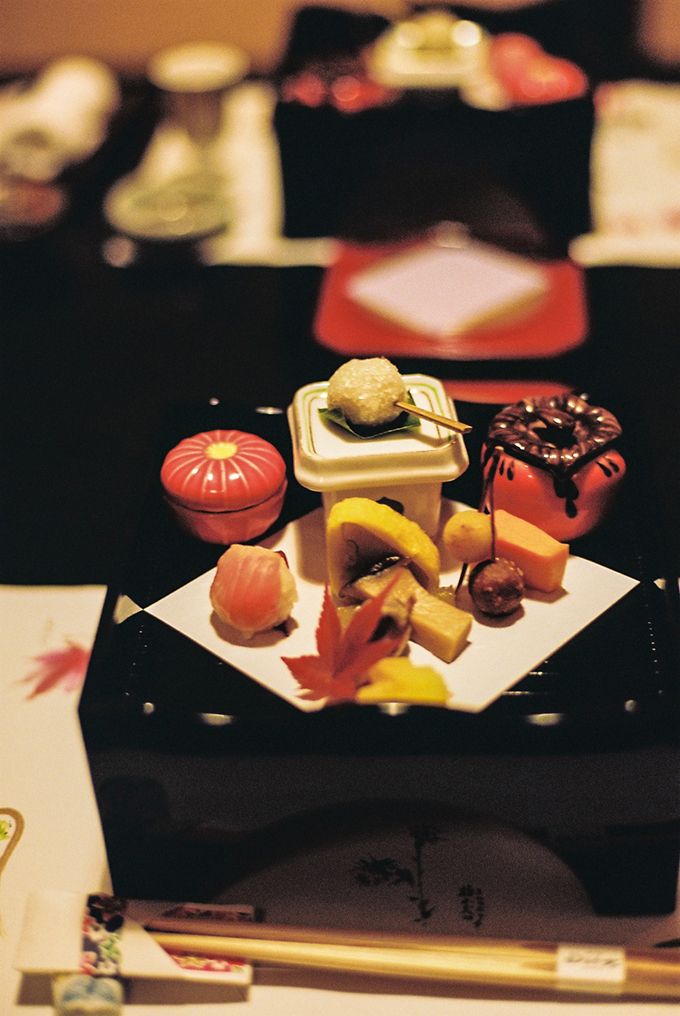 Dinner was such a feast! This one was really superb. We had our own private room with a dedicated server who would introduce the courses to us as they came.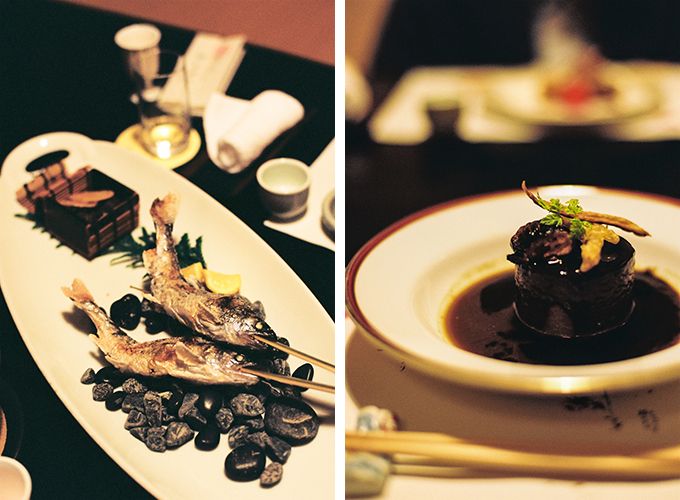 Isn't the presentation just incredible? There's so much artistry that goes into the cooking and presentation of each dish.

Psst. Right: Doesn't that look like a piece of steak? It's actually a piece of Daikon (radish) covered in a sweet sauce. UHHMAZZZING.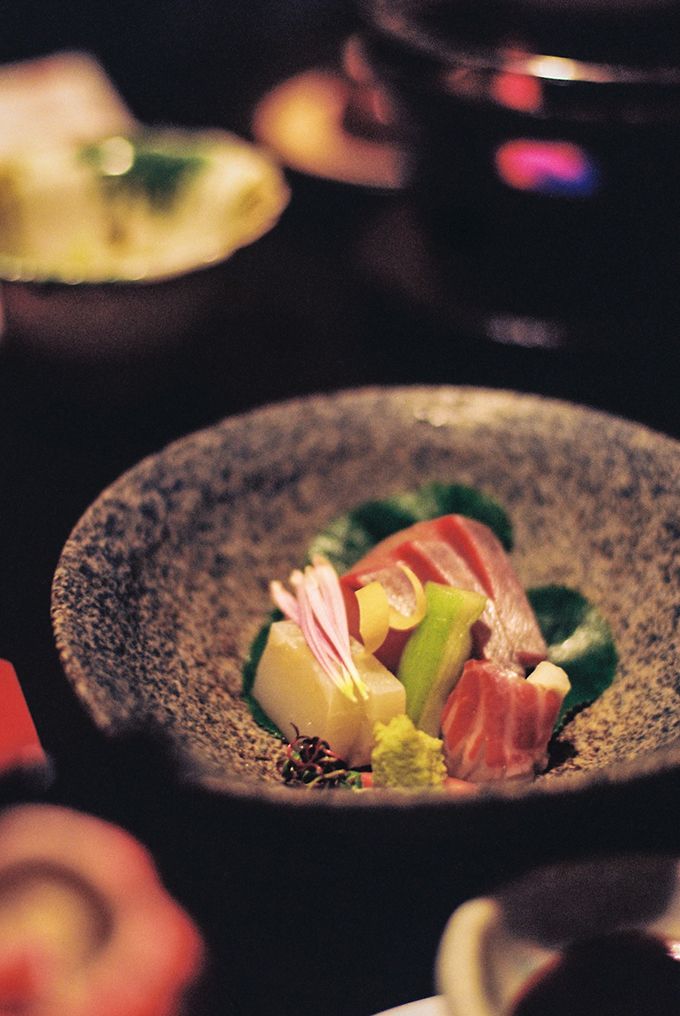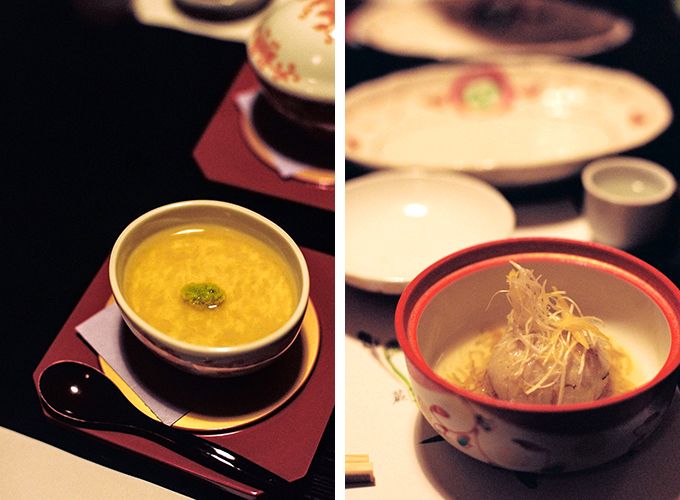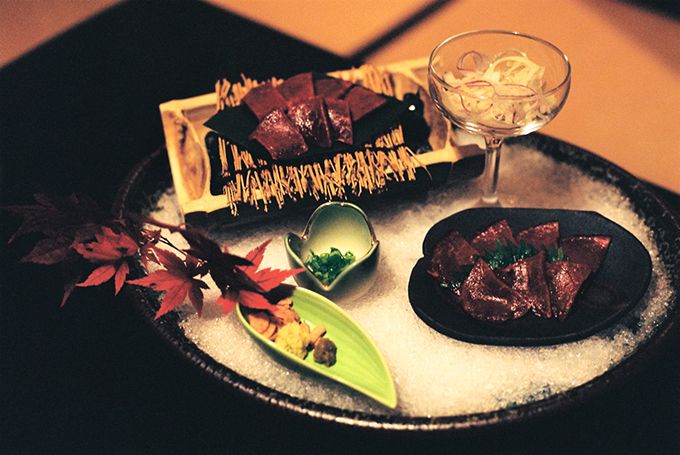 The famous Basashi (or horse sashimi) that Kyushu's famous for. I didn't try any but Donald did and said it was nice but… gamey. As expected.

It's funny how some bits of our dinner were rather awkward because of the language barrier (my Japanese reaaaally needs a lot more work) but our server was a lovely, sincere lady (aren't they all??), Suzuki-san, who noticed that our Yukatas needed a bit of work and proceeded to give us a hands on session on how to adjust/wear our Yukatas the right way… in the middle of the meal. But I do love it when they go the extra mile to make things special for you.

After all that food, we settled in to a night restful night of slumber.

xoxo