(To continue on with the account of my trip to Japan last year after a little hiatus. Gosh, the year end just came and went didn't it?! Can't believe it's nearing the end of January already!)

Day 4

I must say that we were so blessed with such INCREDIBLY good weather in Kyushu! Just, wherever we went, there was a fantastic cool temperature of about 15 deg C and clear, glorious blue skies. It was the perfect day for our drive down to Kumamoto. Along the way, we stopped by a town called Akizuki (literally, Autumn Moon) which was really soooo lovely! :) It's quite a touristy place, known for its beautiful Autumn colors but it was also not exceedingly crowded which has become quite an important factor in allowing one to really enjoy a place.

We stopped by only for an hour or so but I would definitely dedicate maybe an afternoon for a proper exploration of the town and its scenic spots. Some of the photos were taken with iPhone and I decided to include them in to let you guys see a little more of the town.

To start this off…some beautiful Autumn foliage! :D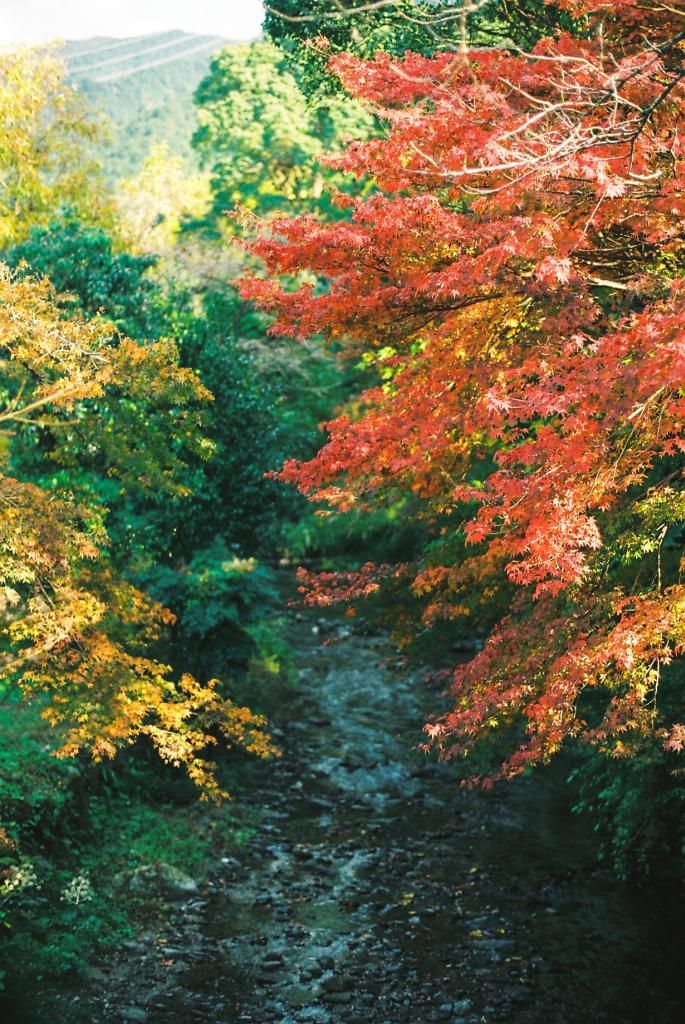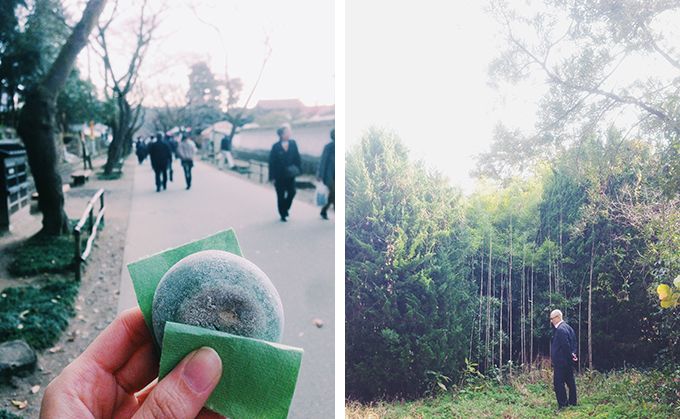 Left: Yakimochi. Pretty much the BEST Autumn/cold-weather/I-need-a-hot-chocolate-now snack but beware of the immense heat that's wrapped up in that innocuous looking little thing because I stuffed in a big portion into my mouth and in about 2s I realised if I didn't take it out the roof of my mouth was gonna get burnt. Sure adds to that awesome kick though.

Right: Ok it's not just me right? This guy was totally modelling for the shot. ;)




Beautiful round mochi!! Sigh.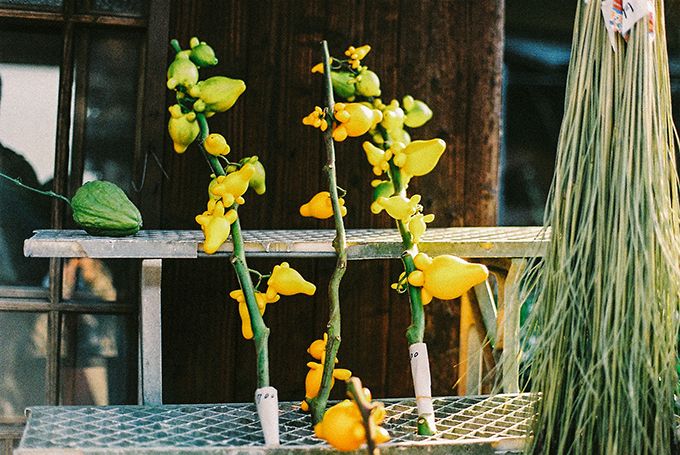 I still have no idea what these fruits are! Are they seasonal or something? They certainly were present in quite a lot of the places we went to.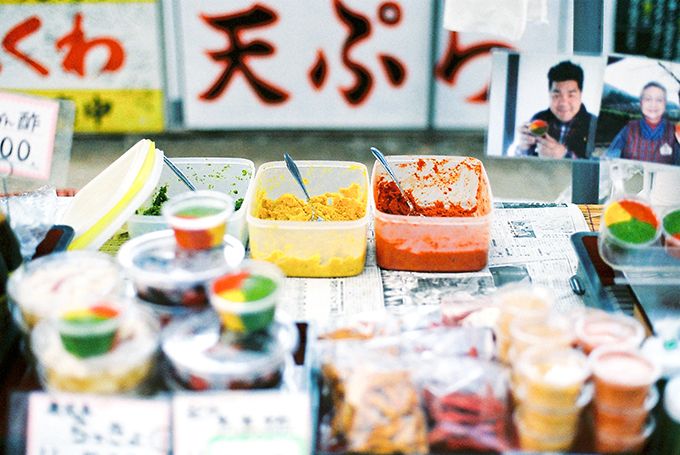 Tri-coloured cooking pastes! Well, the yellow one was definitely yuzu but I'm not too sure what the other two were…




Cutie obasan at her vegetable stall. :D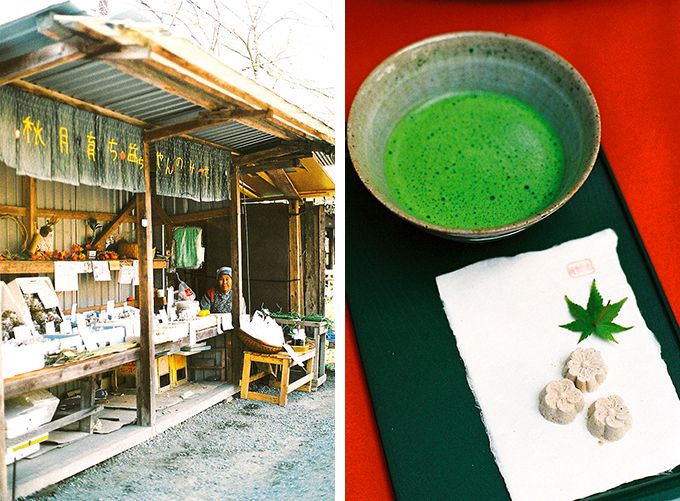 Left: I just love how quaint her stall was!

Right: We sat down to the perfect afternoon refresher of a bowl of hot matcha accompanied by the lightest almond cookies. It was a little stall outside the shrine run by a group of very enterprising ladies who would make the matcha inside a makeshift kitchen area and deliver it to waiting customers outside.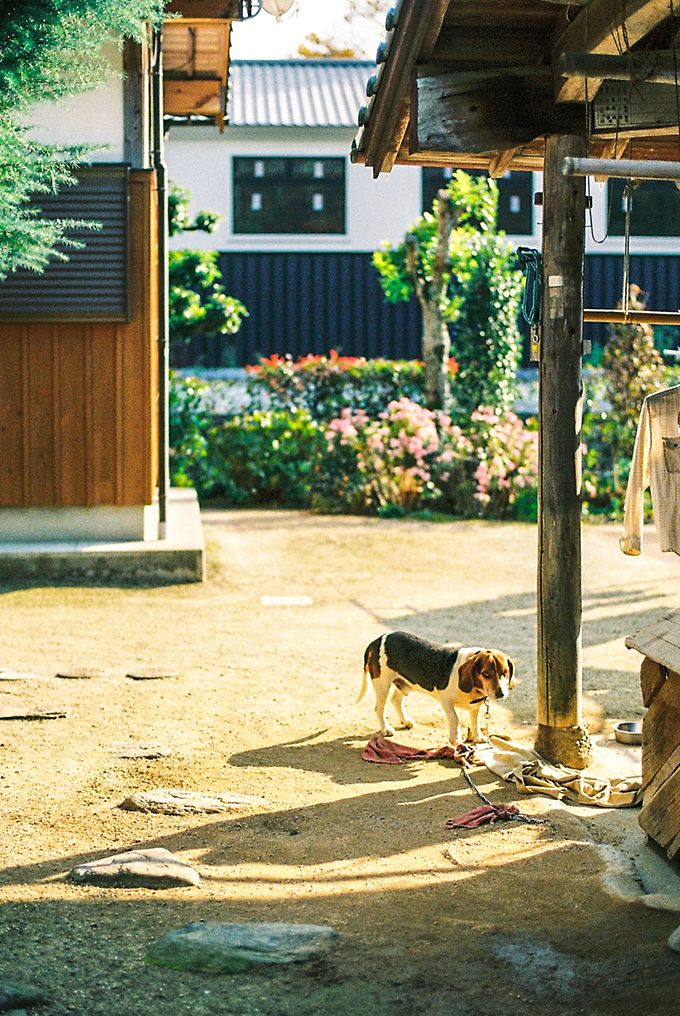 Hi there cutie. ;)




We also happened to meet this really cute Obasan called Baba Yoshiko who happens to be a veritable Jack of All Trades! I happened to strike up a halting conversation with her when I was snapping a photo of her beautiful fruits and veggies when she asked, "What are you taking a photo of?" I tried telling her that everything was so beautiful when she gestured to a basket of baby chilies, saying 'THESE are beautiful!". I couldn't help but agree. XD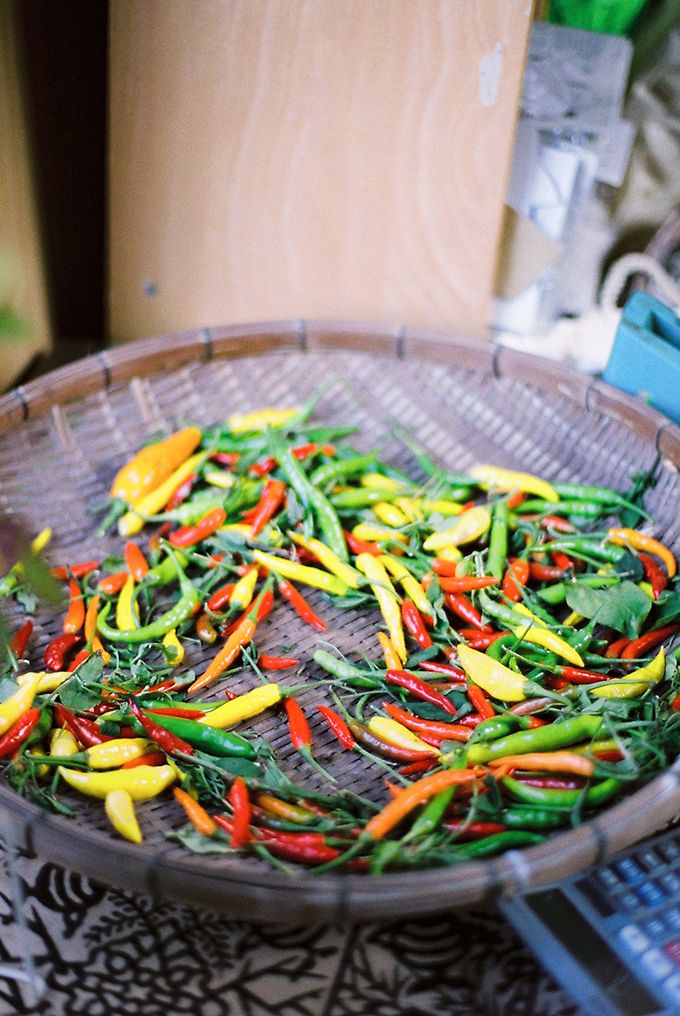 THE baby chillies.

She was totally a born saleswoman! After introducing us to some hand made pastes (yuzu paste seemed to be something that Kyushu was famous for as well) which we fell for and bought, she showed us the ceramic bowls and plates at the back of the stall which she apparently made herself as well. What a talent. I love how they are usually so multi-talented in so many things in the rural area because they pretty much have to do everything themselves there eh?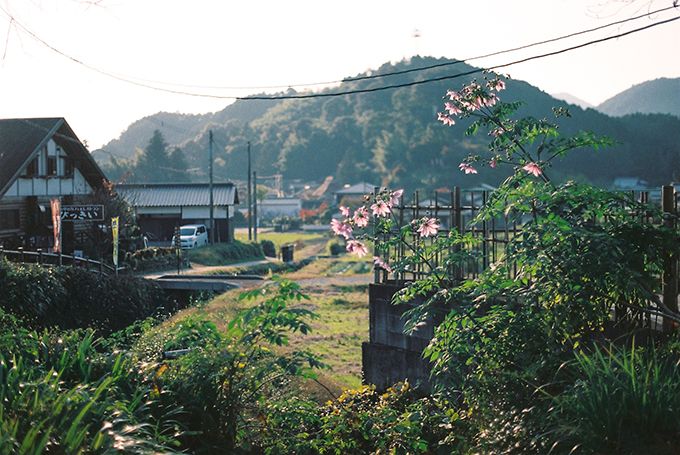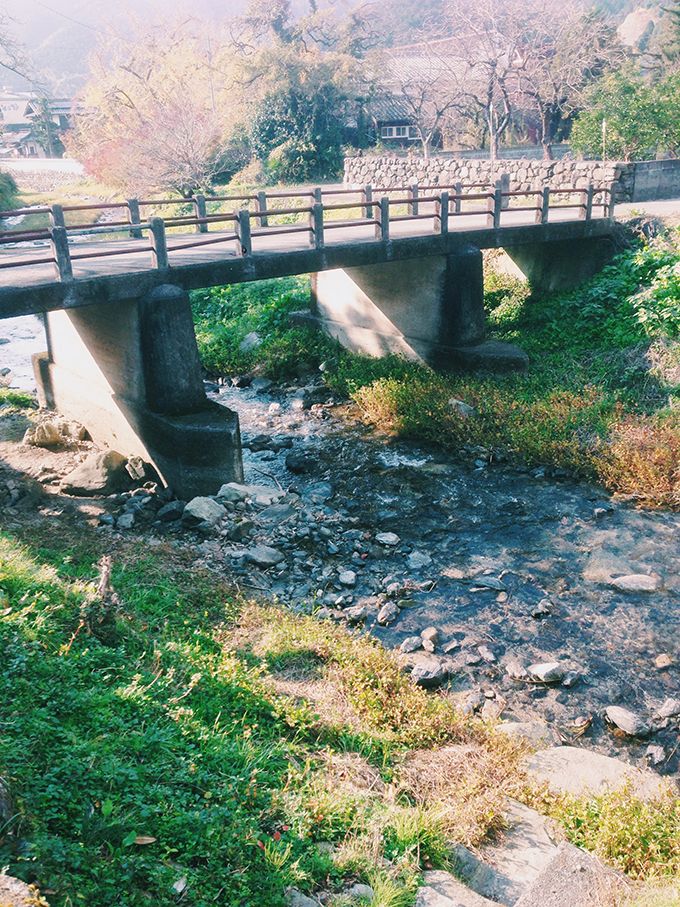 This beautiful beautiful tiny little brook. :) Bathed in that really gorgeous Japanese golden light (i swear it has to do with their immense clear blue cloudless skies).

So after that we headed on to Kumamoto, which really is quite a small city. At least the major city center area was extremely walkable. We went to one of the famous ramen restaurants called Daikoku Ramen which is known for its garlic tonkotsu broth but while it definitely had a strong garlicky taste which I liked… it lacked the punch of a really good broth. (I definitely prefer Nantsutei which we have in SG) It's easy to get around Kumamoto using their tram system because it's so small and the names of the stops flash by on an electronic board in the tram. But then again if you miss a stop they're probably so close to each other you could just walk. Didn't seem to have particularly a lot going on at night so one night was more than enough in my opinion.

One great thing though? A mega Tsutaya (huge bookstore with outlets in pretty much every major city) which opened late! If you ask me, every city should have a 24 hour bookstore/library. What better place for sleepless souls to wander? Sure beats a 24 hour arcade/internet cafe/casino though there are so many more of those around.
More real soon! Only halfway through.
----
On a side note, Happy New Year everyone! Did the new year just sort of roll on by or what? I think I did give some thought to my new year's resolutions but then again, I always comfort myself with the thought that there's Chinese New Year coming up eventually as well so maybe I can have a little more time to reflect on the past year while moving forward. All the CNY decorations are already being sold in grocery stores and soon there will be the incessant blasting of those familiar CNY tunes every dang where. Ahh so comforting (then it turns annoying). ;p
Hope you're having a great weekend!
xoxo