Day 2 of our travels.
One thing we had on our list that we really wanted to check out were some good ol' Japanese flea markets. There are apparently a ton of them happening throughout the year and often at open spaces at shrines. We went to the one at the Yasukuni Shrine and though I didn't manage to get anything, it was still a fun way to spend a weekend afternoon strolling through the market, checking out a really incredible array of goodies.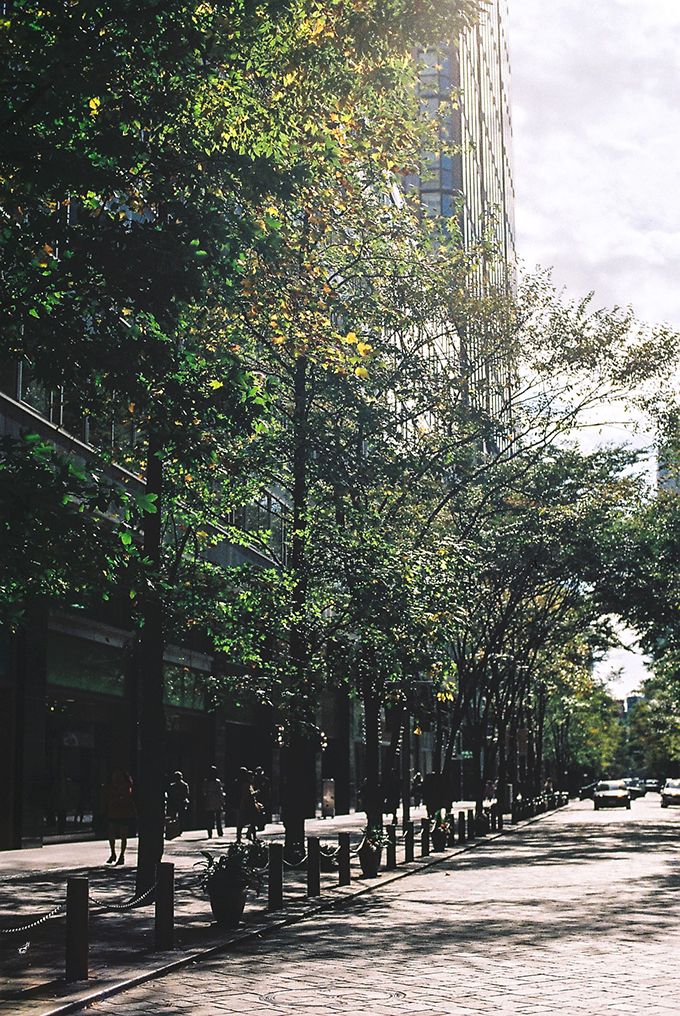 Before that, we happened to pass by some really quaint stretches of road near the Imperial Palace.




What a way to spend a sunday afternoon.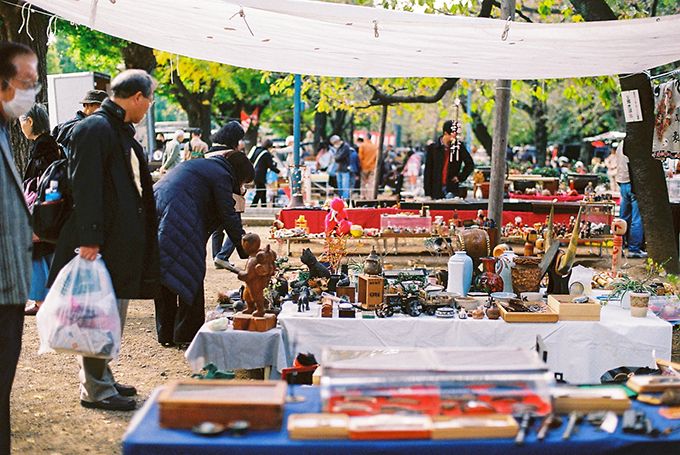 Travel Tip #2: If you see something you like at a flea market… GET IT. NOW. Instead of thinking that there'll be a chance later on. I had seen a beautiful blue tea pot that reminded me of a Dansk tea pot, strong and sturdy and in a great shade of deep blue, but since it was at the start of the trip, I was hesistant about getting something heavy to lug around. So I thought I'd think it over and return back after if I still wanted it. Well turns out I still did but by the time I got there… Ah, well. You snooze, you lose.




After awhile it was getting awfully cold so we decided to stop at the cafeteria within the shrine grounds for a snack.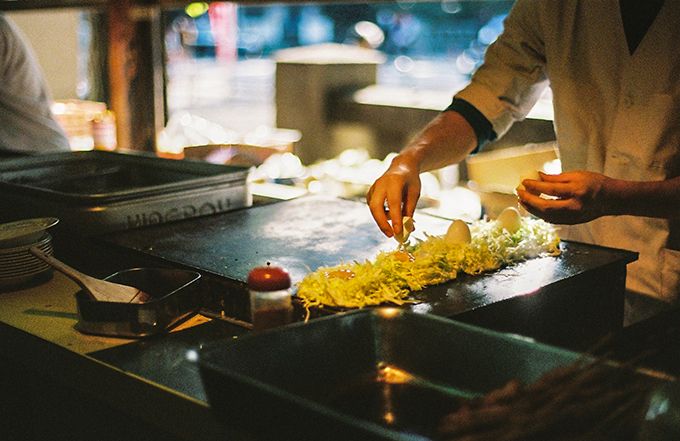 Okonomiyaki in the making!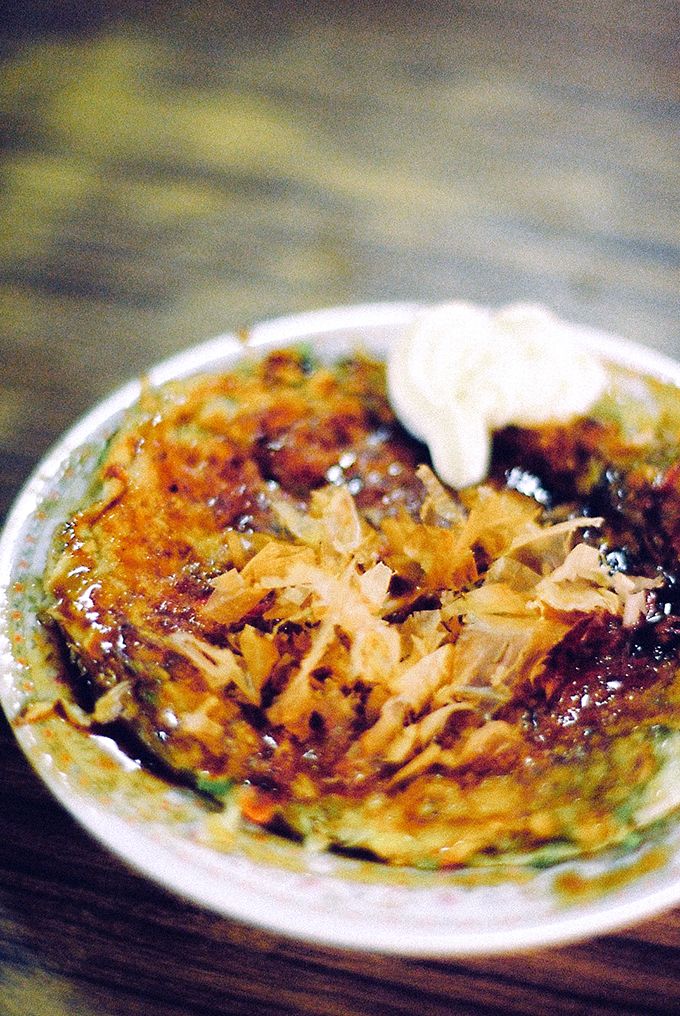 MMM. I'm probably a bigger fan of Yakisoba but they both have that similar salty, filling taste.

Next, we headed off to Omotesando to try out some legendary coffee. Tucked away off the main streets of Omotesando is Omotesando Koffee , a teeny tiny coffee shop that's actually housed in a traditional Japanese house with just enough space for a the owner to pull all his coffee shots comfortably in what's literally a cube. There's a little space in the small outside courtyard to sit down to sip your coffee but that space is usually filled up by the long line of eager coffee goers. I suppose we went at a peak time – Sunday afternoon, when everyone would be out enjoying some sunshine and shopping at Omotesando. Hence when we got there there was a long line up of at least 15-20 people. It was maybe a 10-15 minute wait? No biggie. Gave us the chance to take turns strolling around the neighbourhood to see what else was around.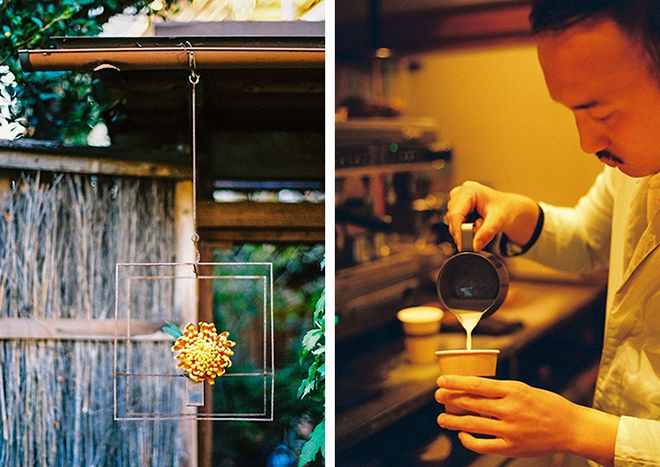 I must admit it's an impressive sight seeing someone so focused on creating good coffee. It's almost like a performance, seeing him go swiftly from customer to coffee machine, to pouring hot milk, tapping chocolate powder over a drink with speed and efficiency… I'm pretty sure everyone there took about 20 shots (EACH) of him. And this guy works HARD. There was literally a 15-20 people queue in front of us and when we left, another 15-20 people had joined the line. It was non-stop coffee making for him. Can't imagine him doing it the entire day as a one man show.

The verdict? Well, I'm not a coffee connoisseur at all and I ordered mocha. But you know it's a place that's serious about it's coffee when there isn't anything non-coffee related (no cider, for example, which I was secretly and lamely hoping for ;p) Donald, who drinks his fair share of coffee back home says that it could compare with Nylon Coffee Roasters which is one of his favorites. But whether or not we would wait so long again for the coffee? Well, maybe one not. But if there isn't a queue and there's space out in the courtyard on maybe a weekday afternoon, it would be a great place to go back to, if only to watch the coffee maestro at work.


Omotesando Koffee 

Nearest Station: Omotesando Exit A2/Meiji-Jingumae

After walking around a little more in Omotesando, it was time to head back to Haneda Airport to get to Fukuoka. :) More in the next post.

xoxo Have a great week ahead!